What Are The Best Plants For The Office?
A flowerpot can fill a space with life. Our house, in general, tends to be decorated with a flower that makes the place where it is placed, an even more special corner for us, but what about the place where we work? Is there some kind of natural green there?
The plants for office they dress in color a cabin that often makes us gloomy, that setting where "something is missing." With them, almost without realizing it, we can feel much more joyful, excited and with greater motivation to carry out our day-to-day working hours. Here we discover what are the best plants for the office and that, thus, you review this space to which you go every day.
Best Plants for the office, which one should I choose?
---
The plants in our workplace are something that can benefit us but, contrary to what we might think, not all of them fulfill that function. Taking into account that we are within a closed site, it is important to choose the one that suits those conditions. Here are several options.
Where To Buy Flowers And Plants In Madrid
African violet
---
The African violet is undoubtedly one of the best plants for the office.
The intense color of its flower is what makes the African violet one of the great favorites of the employees in a local.
Perfect to place on the deskIt is small, does not need much care and there are different colors to choose from. Surely that way the hours do not last forever!
---
Mini ferns
---
Although they need some extra care, mini ferns have been causing a sensation for some time.
13 Houseplants EASY To Care (Very Easy)
Tactile and leafy, they are made perfect for that corner of the office in which there is nothing, but cries out for something to fill it.
Have you noticed how beautiful they are?
---
Potos
---
Classic among classics, poto is one of the office plants that everyone wants to have in their own.
Simple, with minimal care but wearing that space in green in which you place it, the work will become much more enjoyable.
How To Choose Indoor Plants That Will Survive In Your Home
It is important to comment, however, that in order to maintain all the foliage they need a lot of light.
---
Peperomia
---
With its fleshy leaves and its varied colors, added to its little need for light, it makes it one of the best plants for the office.
It is subtropical and needs spaced irrigation, which makes it a low-maintenance plant.
The only fundamental thing is that it does not give it direct sun and that you do not pulverize its leaves.
10 Indoor Plants That Absorb Bad Energy
---
Mother-in-law's tongue
---
The mother-in-law or saseviera language is another model that you can find in the workplace and its elegance is not something that is overlooked.
Adaptable to changes in weather and strong image, has upright leaves that, if we leave them, they can reach up to 50 cm in height.
Is this yours?
---
Cactus and Succulents
---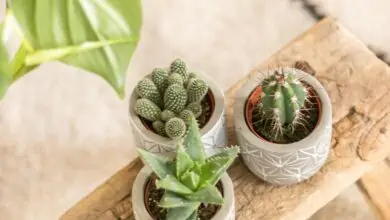 Do you want to decorate the place where you work with green but can't keep an eye on the pot every day?
Influence Of Constellations On Plants Is It Real?
The cactus are the perfect specimen for people who are clueless or who are not on the site every day.
Prickly pears, opuntias and even desert stones are some of its varieties. Go and get the one you like the most!
---
Definitely, office plants are always a good idea. Making the site where you work attractive, even when going to this site weighs you down, you have a good motivation to walk through the door.
Scented to lift your spirits and cause joy, flowers can only do you good.
You can buy them online in the store TheColvinCo, who are specialists in floral decorations and putting green spaces in any corner, get to know them!